Getting married is one hell of a milestone moment in anyone's life. People literally dream of getting married to the love of their life and starting a family. If you are lucky enough to have found the love of your life and are soon going to exchange your wedding vows, we would like to take this opportunity to congratulate you and also, to remind you that you still have to buy couple rings gold.
Wedding shopping, as we know, is no less than a responsibility. Especially, buying jewellery for a wedding takes a lot of time and consideration. If you haven't yet completed your jewellery shopping, you would request you to read further as we have a lot of useful information to divulge.
While shopping for jewellery, ladies tend to pay the least amount of attention on their wedding ring. Of course, they eye the best wedding ring but without putting thoughts and consideration. They are always more worried about their gold necklaces, diamond earrings, and heavy bangles. Amidst this, they always buy couple rings in a hurry and without much deliberation. If you do not want to commit the same mistake, we are here to help you out.
Wedding ring: The declaration of your love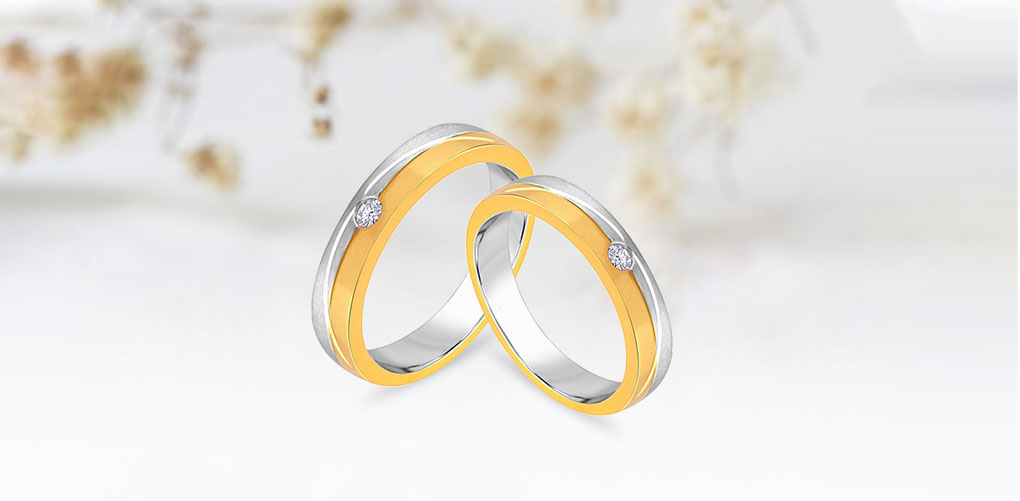 A wedding ring is indeed the most important part of your jewellery. Exchanging rings on the big day is a declaration of your love. The way a mangalsutra is the most important jewellery for ladies, a wedding ring somewhat bears the same importance. And, so, there is no way you buy your wedding ring in a hurry and regret it later. As you are going to flaunt your couple rings gold for the rest of your life, it is important that you select the best one.
So, here we are trying to help you out to buy the best couple rings.
Don't look beyond gold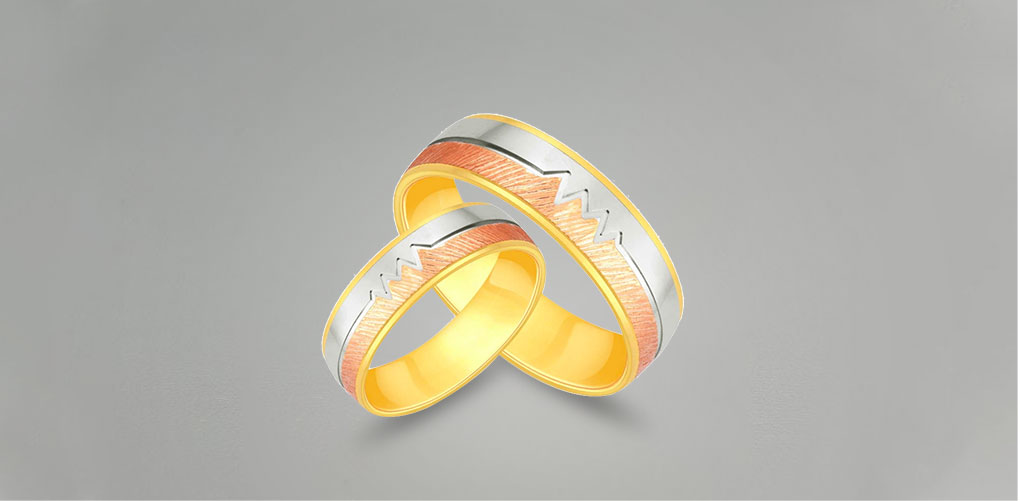 Of course, you will find many lucrative options in the stores in the form of platinum and diamonds but we recommend you to stick with gold. Nothing can beat gold. It looks ethereal in every form and in every design.
With gold rings, you will never fall short of choice. You are going to find beautiful gold couple rings in many designs ranging from sober to fancy. Furthermore, you will get many other choices like rings in single-tone or two-tone gold, classic or antique, plain or studded.
If you are not shopping online, we recommend you to check the couple rings gold designs with price on the online stores so that you get an inkling about the latest trends and current gold rate. This will save a lot of time at the jewellery store.
Custom-made love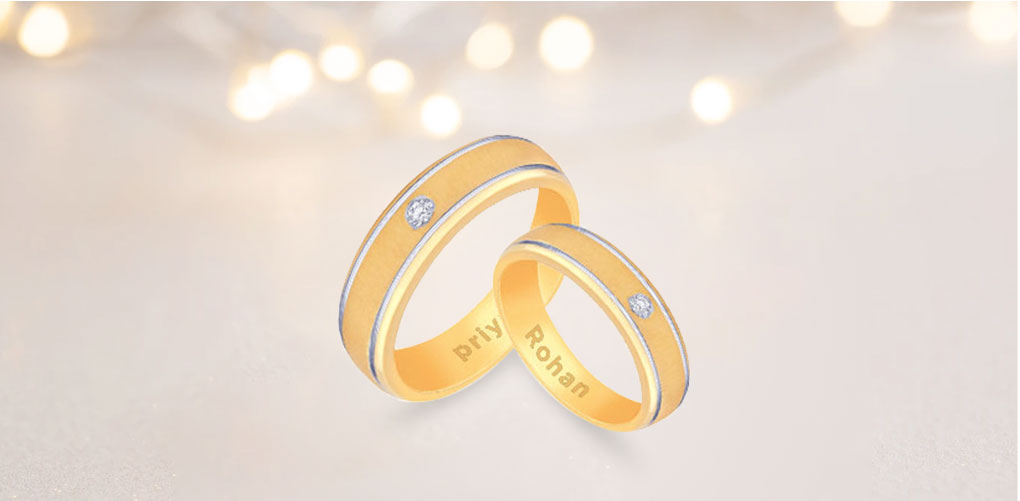 There are many couples who have a thing for customised jewellery. They do a lot of brainstorming, put forth their creative vision, and come up with beautiful ideas to customise their couple rings. This is a drill for sure but it adds personal and emotional value to a simple piece of jewellery. If you are on the same page as these couples are, you can also get couple rings designed especially for you and your love.
Search for "engagement rings for men" and "engagement rings for women" and you will get too many ideas. You can stick to basic deisgns or go for more modern options like rings with your and your would-be's initials or you're your names engraved on the rings. Share these ideas with the jewellers and they will create beautiful wedding rings for you.
This is a great option as you can decide the weight of your ring as per your budget.
Go for couple bands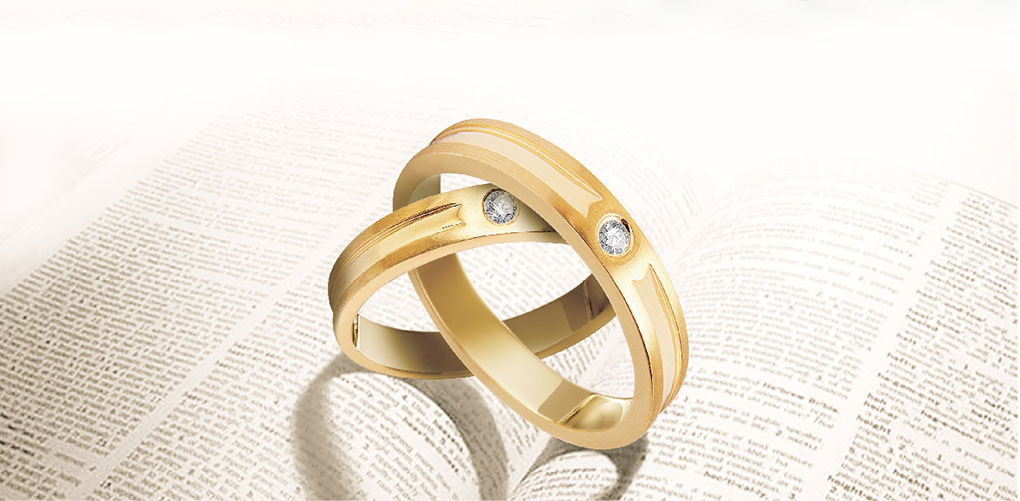 Couple bands are indeed the most elegant and classy. These matching wedding bands look absolutely ethereal and align with the latest trends. In fact, couple bands are touted as one of the most loved engagement ring designs. This trend has been doing rounds for quite some time and is still going strong.
You can go for matching bands for your wedding. You will find many options at your disposal. Single-tone, two-told, yellow gold, white gold, studded, plain, and this list is endless.
One of the most noted features of wearing gold couple bands is that they go well with any outfit. You can wear them with traditional, as well as casual attires. They can be worn on a regular basis and you can wear them to the office too.
The basic design of gold couple bands makes them an ideal option for men. Not many men like the idea of wearing elaborated and intricately designed gold rings and so, basic bands emerge as the best and most loved option.
Why should you go for gold?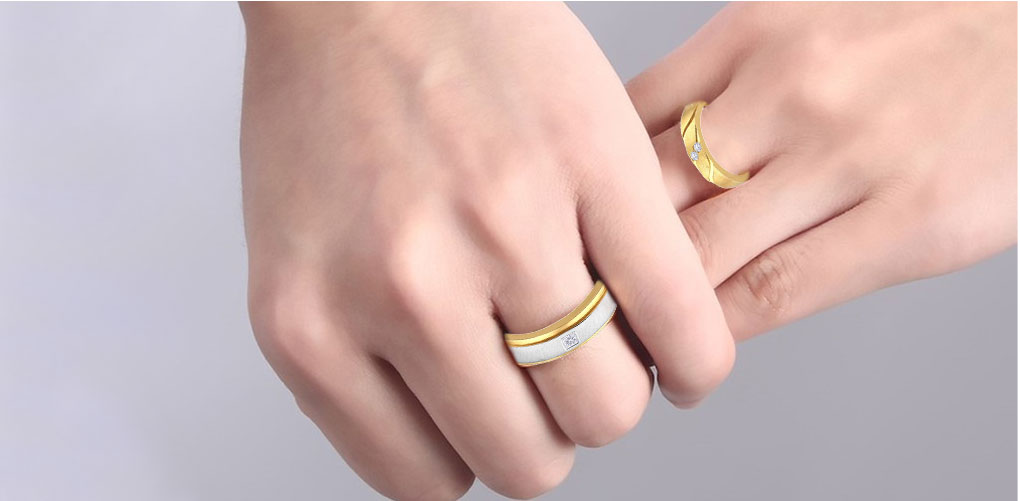 You should be wondering why we are stressing on buying couple rings in gold when there are so many gorgeous engagement ring designs in diamonds and platinum. Well, the reason is very simple- no matter how many metals or stones come into existence, gold will always remain the most sought-after precious metal. Gold never gets old. It is always in fashion and buying couple rings gold is an investment.
Even spending too much on your couple gold ring is fine as this investment is only going to bloom in the future years, emotionally, as well as financially.
We are all aware of the rate at which the prices of gold rise. If you invest in a gold ring today, it will become double of its value in the coming few years. This makes buying gold rings a good financial decision.
Also, we must not forget that gold has a great value in Indian tradition and culture. It is a symbol of prosperity, wealth, and purity. No wedding is complete without gold and every other auspicious ceremony witness presence of gold.
So, now that you know why couple rings gold is the best choice, make sure you look for no other option than gold. Also, keep all the above-listed things in mind to make a sensible choice.